Priced from $12,495 + gst and freight, our ePump solar water pump in a box is a game changer.
The kitset includes a standalone, fully automatic solar pumping system that will pump water in even the remotest areas of your property. With this low voltage kitset you won't need an electrician or builder for installation.
You will no longer need to spend time travelling to refuel your pump. The ePump solar water pump is a set and forget system – no electricity or batteries required.
It will pump both clean and dirty water efficiently and sustainably. Simply unpack and follow our easy instruction guide for a solution that is simple, reliable, cost effective and robust.
WHAT'S INCLUDED?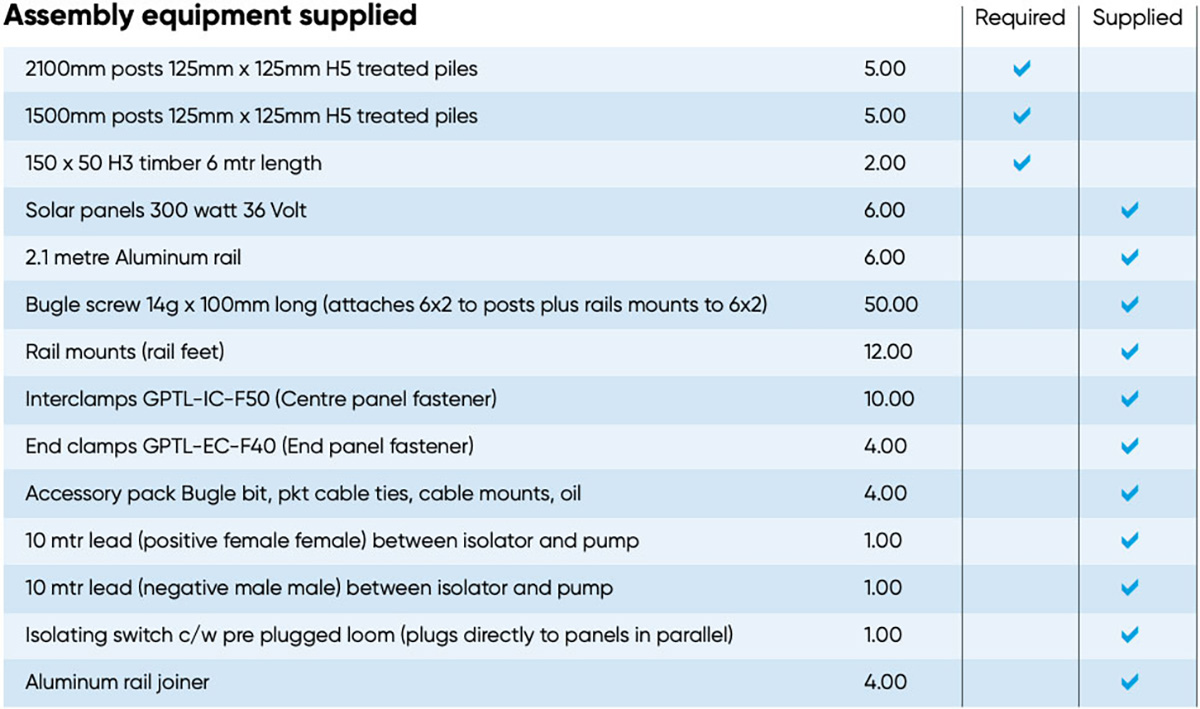 The Pump:
Davies B1 Displacement Pump (piston)
Tough, reliable, proven
The Motor:
Built in Italy. Continuously rated, brushed motor, c/w gearbox
Purpose built, smart (includes 10 minute start delay)
The Panels:
Each unit is 300W, 36v
Top grade (Tier 1) panel.
The ePumpNZ has been designed to be easy to install, with simple connections between the pump and the panels.
Installation follows 3 key steps:
1. Prepare the base for the panels and the pump
2. Install the panels and the pump
3. Connect the units, prime and start
Like any pump, the ePumpNZ benefits from an annual service to look for wear and tear and check the oil. Brushes, leathers etc will need changing over time. The good news is you can get these parts from pretty much any pump provider/stockist.
The ePumpNZ comes with a 12 month warranty.